---
Small Clubs & Societies QR Code Decals - pack of 40
£20.00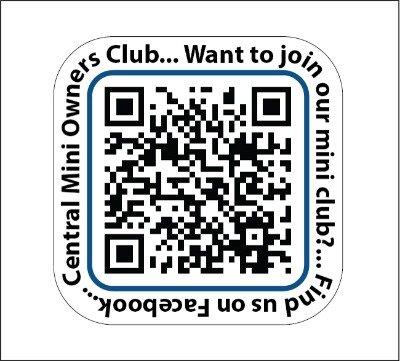 Small Clubs & Societies QR Code Decals
This is the prefect way for people to find all the information they need about your club or society.
The code can link to your website, an on-line membership application form, your facebook group or any other web based feature.
People can link directly via their smartphone or QR reader device.
supplied in packs of 40, as internal window fix decals, sized at 60mm x 60mm each they are simple to fix, colour-fast and guaranteed for 5 years not to peel.
decals can be removed later leaving no residue.
Add your own custom text to the perimeter.